About ProAdjuster Chiropractic Clinic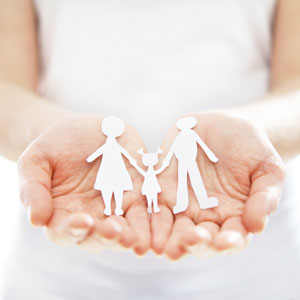 At ProAdjuster Chiropractic Clinic, we are here to help you age gracefully and be the best version of yourself. We will make sure your body is on-track for optimal strength, pain relief, and long-term freedom by doing a thorough examination and setting a holistic health plan that works for you.
We believe in integrity, so we will lead an honest conversation about what will be required to achieve your wellness goals and put you ahead of our own business. With almost 30 years of experience, including being in Watertown since 1996, we have the knowledge necessary to give you the highest quality care or guide you to a place where you can find it.
At the end of the day, what brings us the most joy is helping patients overcome their health challenges as we deliver care and share our secrets to success.
MEET THE DOCTOR

We absolutely love what we do and are excited to partner with people at any point in their journey to become a healthier and happier version of themselves.
Meet Our Doctor
Watertown chiropractor Dr. Samuel Stramara was born and raised in southeastern Pennsylvania in a small town of Schuylkill County—the home of Mrs. T's pierogies and Yuengling beer. Given his roots, it should be no surprise that one of his favorite things to eat is a well-made Philly cheesesteak, specifically with mushrooms and fried onions.
When it comes to sports, Dr. Stramara is a fan of MLB's Philadelphia Phillies and the NFL's Philadelphia Eagles. He still jams out to music from the 1980s and has been dubbed the "King of One-Hit Wonders."
Dr. Stramara's favorite fact about the body surprises most people: There are 206 bones in the human body, with about 25% located in your feet. Each foot has 26 bones, adding up to a total of 52. These bones are important, and Dr. Stramara will check them if you come to visit!
Schedule Today
Contact us now to schedule your first appointment. We can't wait to welcome you into our care.
---
About ProAdjuster Chiropractic Clinic | (920) 261-5784